Hero.
Threat: 12.

2   3   2   5  
Dúnedain. Ranger.
Sentinel.
Refresh Action: Reduce your threat to your starting threat level. (Limit once per game.)
"I am older than I look, I might prove useful."
The Fellowship of the Ring
Tony Foti
The Watcher in the Water #53. Lore.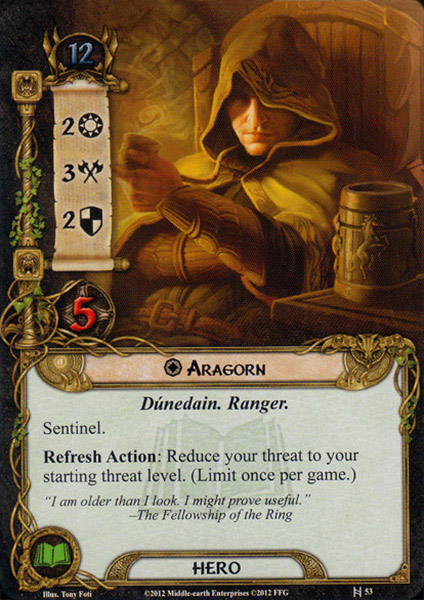 No review yet for this card.