Attachment.
Cost: 3.
Artifact.
Attach to a hero.
Attached hero gains a resource icon.
If attached hero is Aragorn, each character you control gets +1 .
"For the Sword that was Broken is the Sword of Elendil that broke beneath him when he fell."
Aragorn, The Fellowship of the Ring
Sara Biddle
The Watcher in the Water #55. Leadership.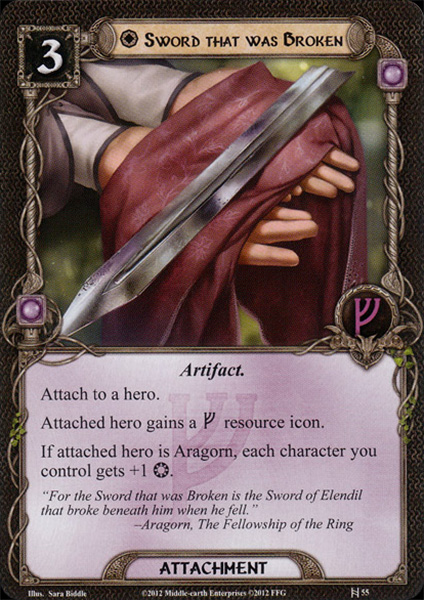 No review yet for this card.