Ally.
Cost: 3.

1   2   1   2  
Dwarf.
Response: After Nori participates in an attack that destroys an enemy, put the top card of your discard pile on the bottom of your deck.
"You've left the burglar behind again!"
-Nori, The Hobbit
David Keen
Challenge of the Wainriders #59. Tactics.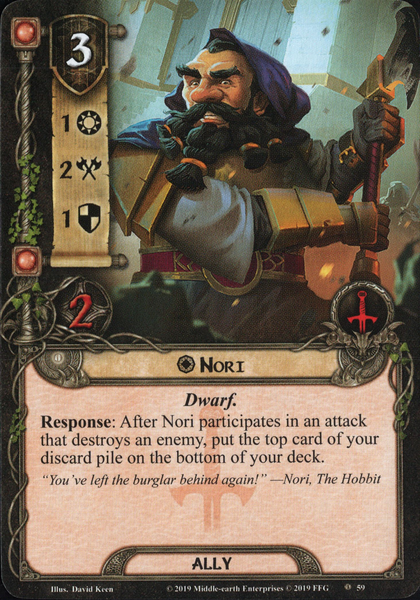 No review yet for this card.