Attachment.
Cost: 1.
Song.
Attach to a Noldor character.
Action: Exhaust To the Sea, to the Sea! and discard X cards from your hand to reduce the cost of the next Noldor ally played this phase by X (to a minimum of 1).
To the Sea, to the Sea! The white gulls are crying,
The wind is blowing, and the white foam is flying.
The Return of the King
Tawny Fritzinger
The Grey Havens #14. Spirit.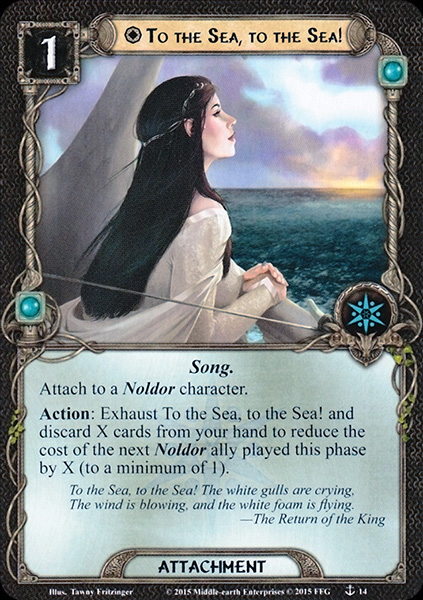 No review yet for this card.