Hero.
Threat: 10.

2   3   1   4  
Woodman. Scout.
While the active location has an attachment on it, Haldan does not exhaust to quest.
Response: When the active location is explored, draw 1 card for each attachment on it.
Alexander Kozachenko
Roam Across Rhovanion #26. Lore.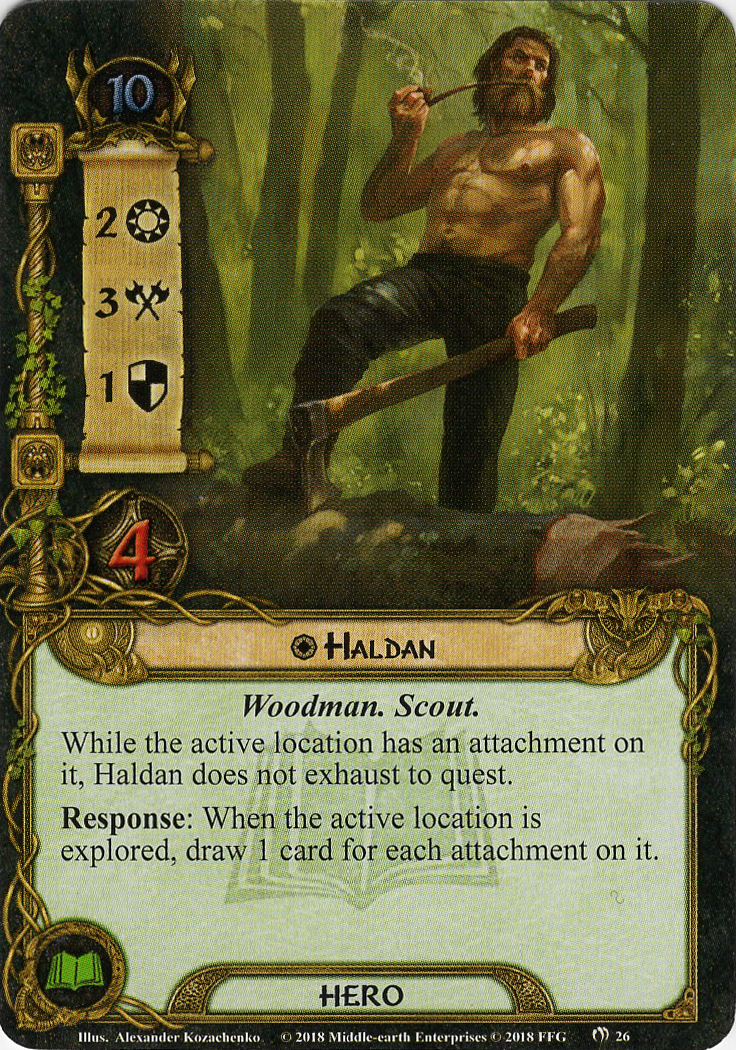 No review yet for this card.