Ally.
Cost: 2.

1   1   2   3  
Ent. Warrior.
Sentinel.
Cannot have restricted attachments.
Enters play exhausted.
While Derndingle Warrior is defending, it gains: "Action: Deal 1 damage to Derndingle Warrior to give it +3 for this attack." (Limit once per attack.)
Oscar Römer
Escape from Mount Gram #31. Tactics.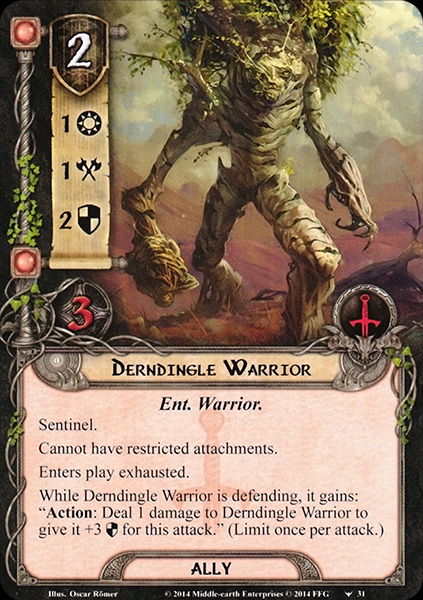 No review yet for this card.