Hero.
Threat: 8.

1   2   2   4  
Corsair. Warrior.
Resources in Na'asiyah's resource pool cannot be used to pay for allies.
Action: While Na'asiyah is attacking or defending, pay 1 resource from her resource pool to give her +2 or +2 for this attack.
Sara Winters
A Storm on Cobas Haven #109. Tactics.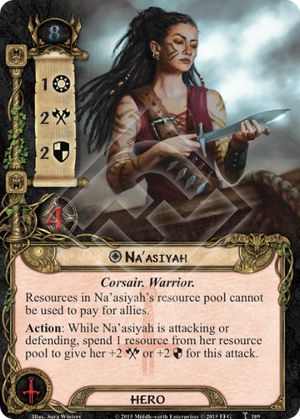 No review yet for this card.