Attachment.
Cost: 1.
Mount.
Attach to a Rohan hero. Restricted.
If attached hero is Theoden, Snowmane loses the restricted keyword.
Response: After attached hero quests successfully, ready attached hero.
Suddenly the king cried to Snowmane and the horse sprang away. The Return of the King
Julepe
The Land of Shadow #10. Spirit.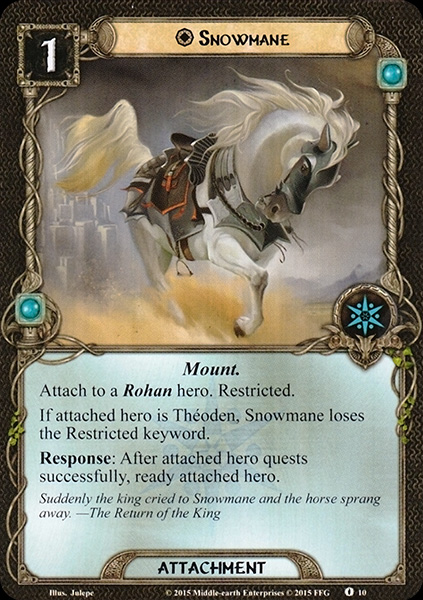 No review yet for this card.