Ally.
Cost: 3.

2   1   0   2  
Woodman. Scout.
Response: After Mirkwood Explorer quests successfully, place 1 progress on it.
Action: Exhaust Mirkwood Explorer to move all progress from it to a location in play.
Kim Sokil
The Thing in the Depths #37. Lore.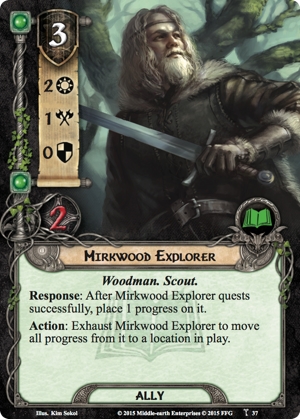 No review yet for this card.