Ally.
Cost: 3.

2   2   0   3  
Dwarf.
Action: Exhaust Bofur to search the top 5 cards of your deck for 1 Weapon attachment. Add that card to your hand and shuffle the other cards back into your deck.
David A. Nash
Over Hill and Under Hill #8. Tactics.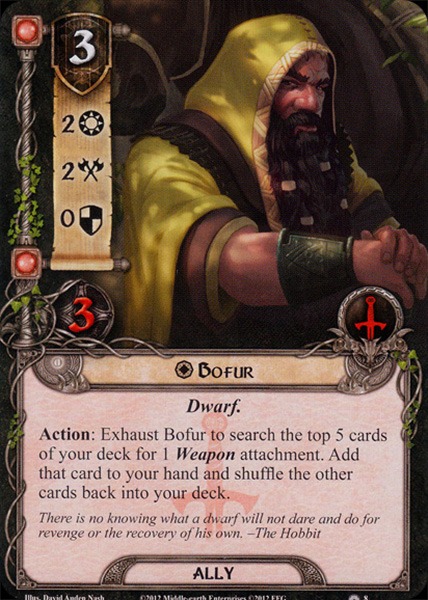 No review yet for this card.