Ally.
Cost: 3.

1   1   1   2  
Dwarf.
Response: After you play Kili from your hand during the planning phase, search your deck for Fili and put him into play under your control. Then, shuffle your deck.
Carmen Cianelti
Over Hill and Under Hill #7. Spirit.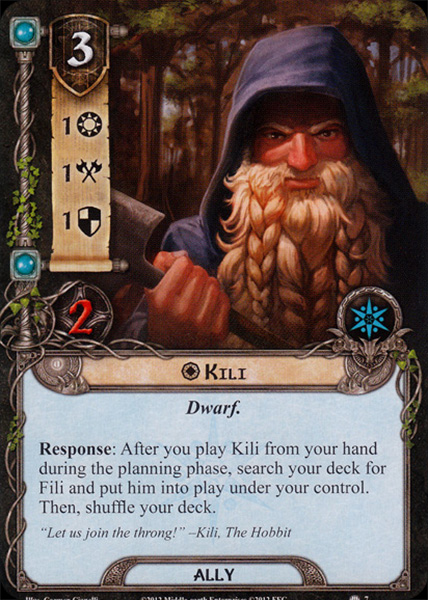 No review yet for this card.