Hero.
Threat: 9.

1   1   3   4  
Silvan. Noble.
Combat Action: Play a Silvan ally from your hand. You do not need a resource match for this ally. (Limit once per round.)
"It is a crime to wander in my realm without leave."
The Hobbit
Magali Villeneuve
Fire in the Night #56. Leadership.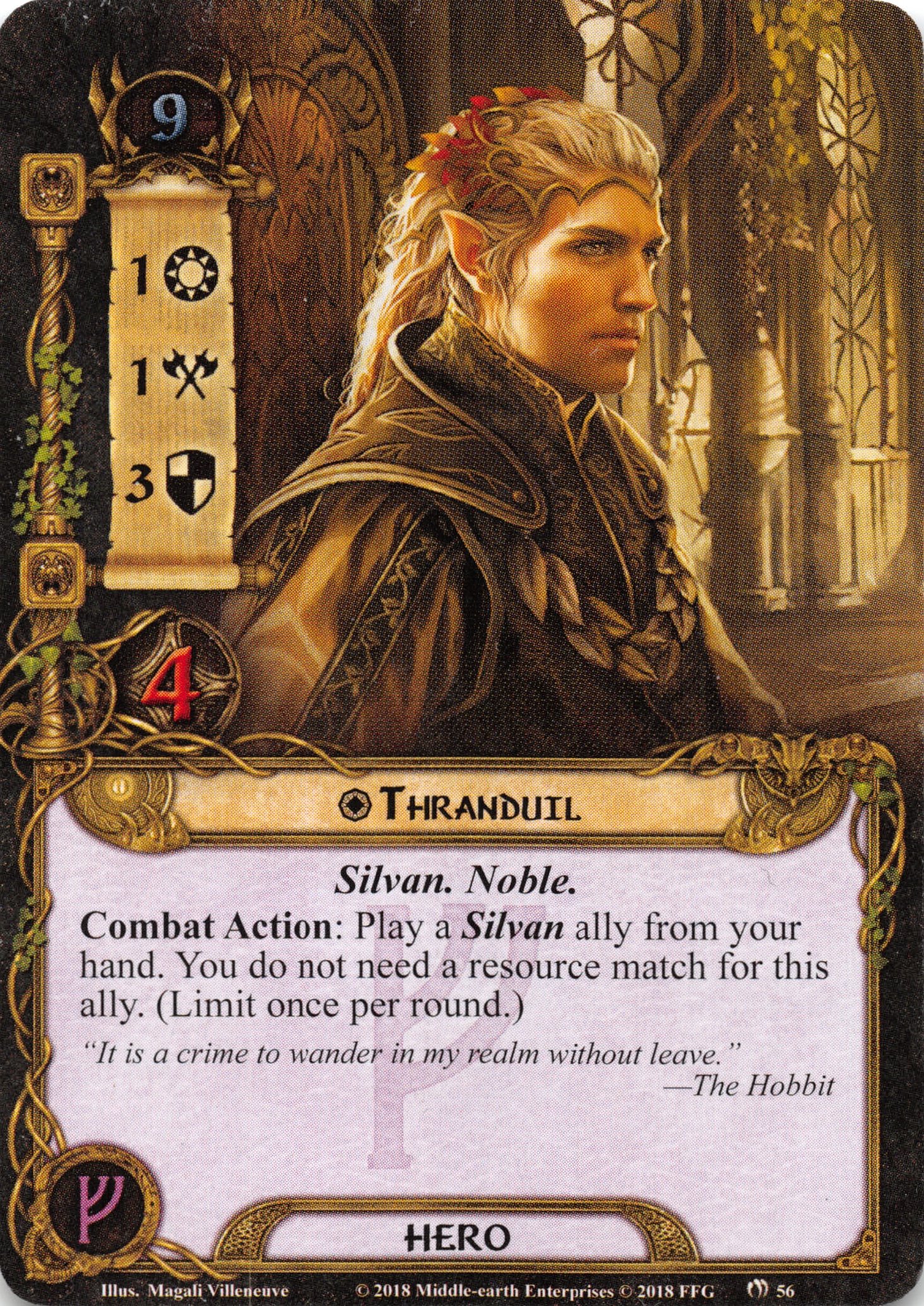 No review yet for this card.