Ally.
Cost: 2.

2   0   0   2  
Hobbit.
Response: After Merry enters play, each unique ally you control gets +1 until the end of the round.
"Shire-folk have been so comfortable so long they don"t know what to do. They just want a match, though, and they"ll go up in fire."
-The Return of the King
Torbjörn Källström
A Shadow in the East #3. Leadership.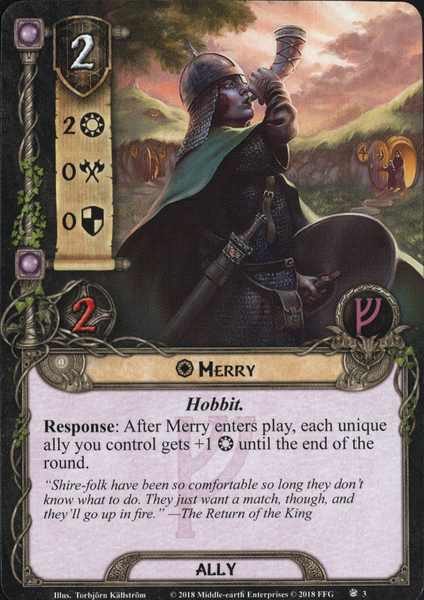 No review yet for this card.