Hero.
Threat: 8.

2   1   0   5  
Bree.
Response: After Barliman Butterbur takes damage from an undefended attack, draw 1 card.
"I'm run off my feet; but I'll see what I can do for you." —The Fellowship of the Ring
Stas Dikolenko
ALeP - The Gap of Rohan #71. Lore.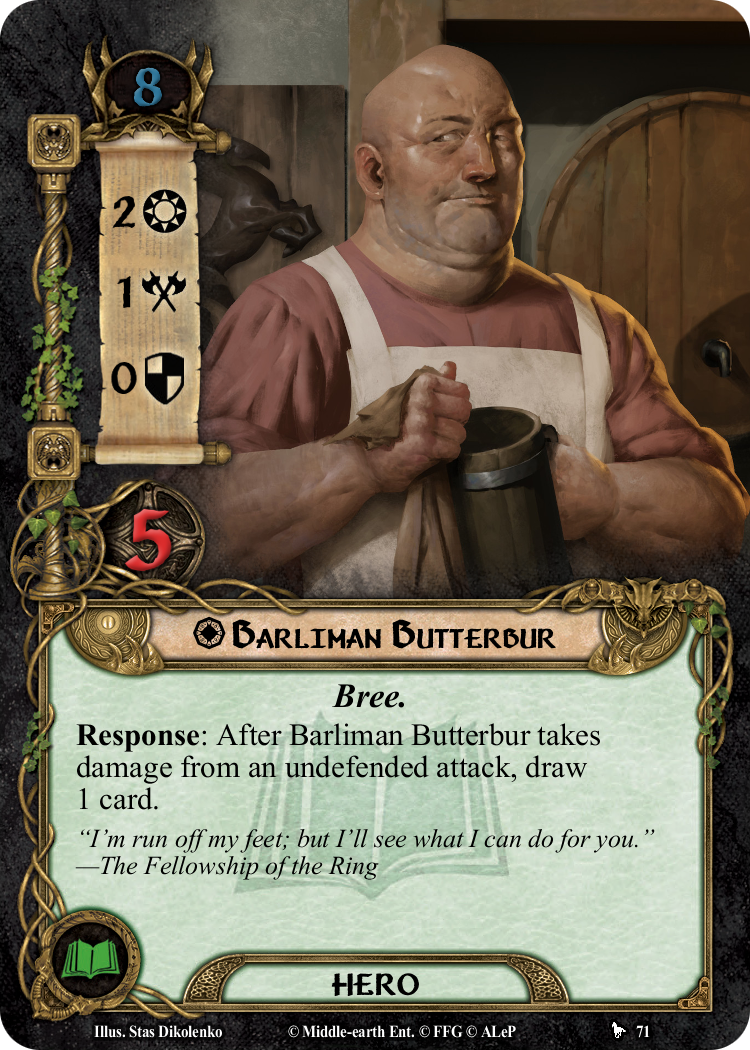 No review yet for this card.