Hero.
Threat: 12.

2   3   2   4  
Rohan. Noble. Warrior.
Sentinel.
Reduce the cost of the first Rohan ally you play from your hand each round by 1 (to a minimum of 0).
"Arise now, arise, Riders of Théoden!" The Two Towers
Tiziano Baracchi
The Treason of Saruman #2. Spirit.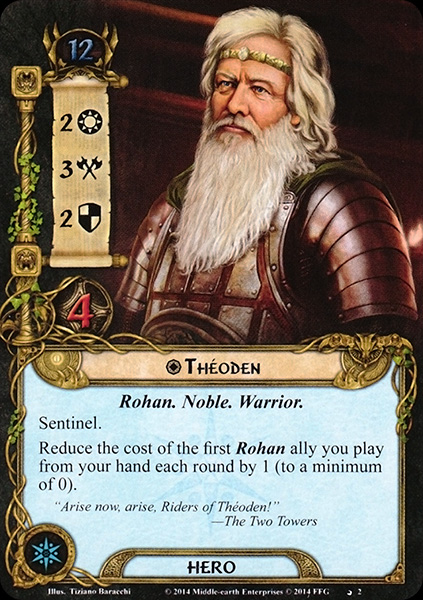 No review yet for this card.