Attachment.
Cost: 1.
Armor. Item.
Attach to a hero. Restricted.
Limit 1 per hero.
Attached hero gains +1 . (+2 instead if attached hero has the Gondor trait.)
There flowered a White Tree, and that was for Gondor...
The Return of the King
Owen William Weber
The Steward's Fear #5. Tactics.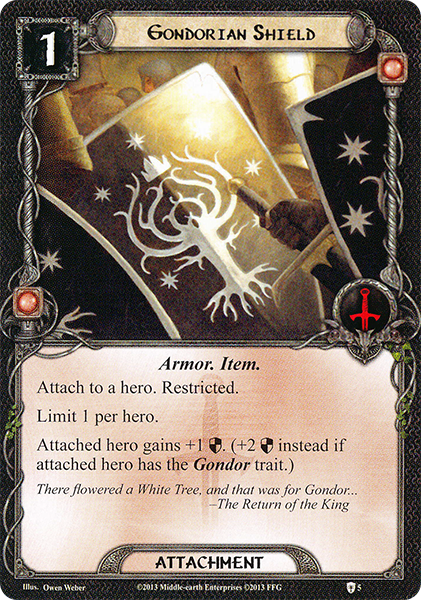 No review yet for this card.