Ally.
Cost: 3.

1   1   1   3  
Noldor. Warrior.
Veteran Sword-elf gets +1 and +1 for each copy of Veteran Sword-elf in your discard pile.
The elves were the first to charge. Their hatred for the goblins is cold and bitter.
The Hobbit
Monztre
A Storm on Cobas Haven #112. Tactics.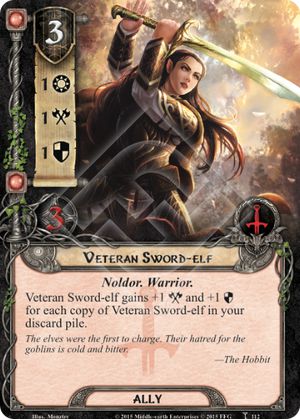 No review yet for this card.