Attachment.
Cost: 1.
Item.
Attach to a Dúnedain or Healer character.
Action: Discard Athelas and exhaust attached character to heal all damage on a character. You may discard a Condition attachment from that character.
"...it is a healing plant that the Men of the West brought to Middle-earth. Athelas they named it..." Aragorn, The Fellowship of the Ring
Cristi Balanescu
The Lost Realm #11. Lore.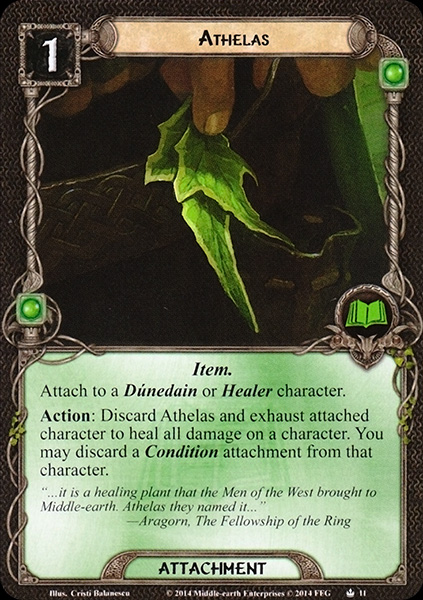 No review yet for this card.