Hero.
Threat: 13.

2   4   3   4  
Creature. Eagle.
Ranged. Sentinel.
Cannot have restricted attachments. Gwaihir does not ready during the refresh phase.
Response: After an Eagle ally enters or leaves play, ready Gwaihir. (Limit once per phase.)
Carlos Palma Cruchaga
The Land of Sorrow #108. Tactics.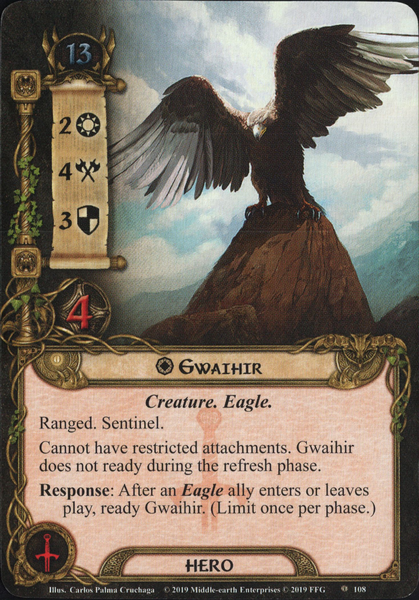 No review yet for this card.