Ally.
Cost: 4.

0   2   2   3  
Dúnedain. Ranger.
Warden of Annúminas gets +1 for each enemy engaged with you.
Rangers passed at times beyond the hills, but they were few and did not stay. The Fellowship of the Ring
Smirtouille
The Lost Realm #6. Spirit.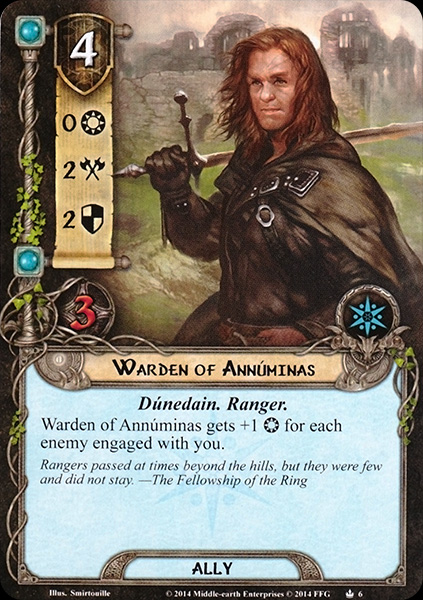 No review yet for this card.