Hero.
Threat: 12.

2   3   2   5  
Dúnedain. Ranger. Warrior.
Each enemy engaged with you gets -1 .
Response: After Aragorn participates in an attack that destroys an enemy, choose an enemy not engaged with you and engage that enemy.
"I serve no man," said Aragorn; "but the servants of Sauron I pursue into whatever land they may go." The Two Towers
Sebastian Giacobino
The Lost Realm #1. Tactics.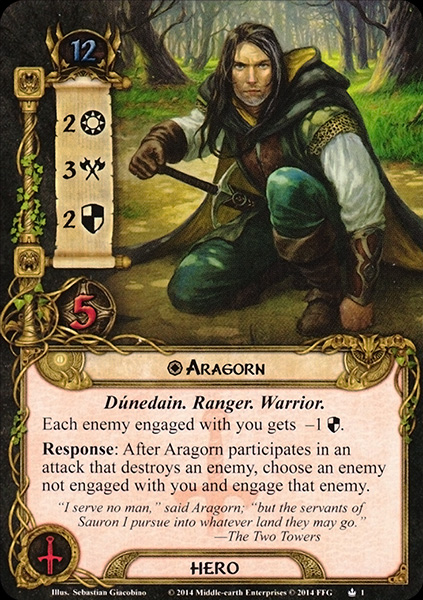 No review yet for this card.