Attachment.
Cost: 4.
Title.
Attach to a unique ally belonging to any sphere of influence.
Attached character loses the ally card type and gains the hero card type.
"But why, lord, did you receive me as sword-thain, if not to stay by your side?"
Merry, The Return of the King
Tomasz Jedruszek
The Dread Realm #149. Neutral.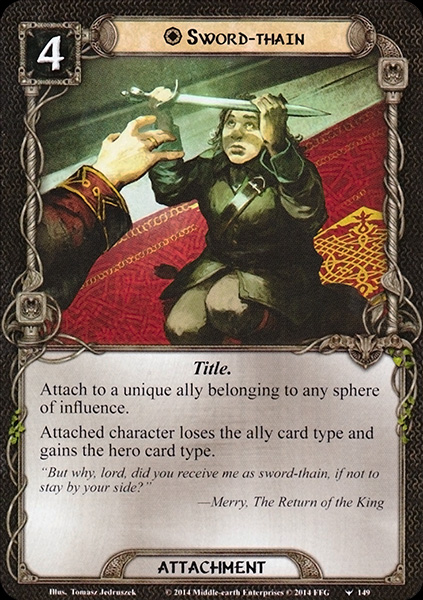 No review yet for this card.